Est. Retail Value:

Estimated Retail Value

Estimated Retail Value means the

estimated

retail value of the lot as submitted to Copart by the seller. This is displayed as "Est. Retail Value" on each lot page. If the lot has been damaged, this is the value prior to the occurrence of the damage.

Retail automobile values may be obtained from Kelley Blue Book (kbb.com) and many other sources on the web. This number is presented for informational purposes only. Copart or AutoBidMaster makes no representations as to the validity or accuracy of the listed value.

$7,149 USD

?

Est Repair Cost:

Repair Cost

Repair Cost is the

estimated

cost to repair the vehicle as submitted to Copart by the seller of the vehicle. The Repair Cost listed here may vary greatly from the actual cost to repair this vehicle. The availability and use of recycled parts, varying labor rates, paint times, etc. greatly affect the cost to repair any vehicle.

Copart recommends that each bidder evaluate the damage to determine the extent of the repairs necessary. This number is presented for informational purposes only. Copart or AutoBidMaster make no representations as to the validity or accuracy of the listed value.

$14,790 USD

?

Ownership Doc Type:

FL - CERTIFICATE OF TITLE stamped SALVAGE and branded SALVAGE REBUILDABLE

Due to variations in applicable laws and regulations, each state issues a wide variety of different types of ownership documents with certain rights and restrictions. As a result, upon transfer, reassignment, or registration, you may receive an ownership document which is different than (but similar to) the type listed on this page. Moreover, any change may result in significantly different rights and restrictions applicable to this vehicle, or may prevent you from registering this vehicle in your chosen state. It is your sole responsibility to determine whether any potential change will affect your intended use prior to bidding. Each state maintains information and resources online for this purpose.

Please see our "

Member Terms and Conditions

" and our "

Rules & Policies

" for more information.

FL CERT OF TITLE SLVG REBUILDABLE

may change upon transfer or registration

?

Seller:
USAA
Odometer:

Odometer

Odometer codes are shown to reflect the known reliability of the odometer reading.

Actual

Means that the odometer reading is believed to be the true and actual mileage of the lot.

Exceeds Mechanical Limits

Means that the true mileage of the lot cannot be expressed because it has exceeded the capacity of the odometer to measure it, in other words it has "rolled over".

Exempt

Means that by Federal Law, no odometer code is required to be displayed for this lot.

Not Actual

Means that the odometer reading does not correctly reflect the mileage of the lot or it cannot be ascertained.

122,489 mi Exempt

?

Primary Damage:

Damage Codes

Damage Codes are used to indicate known damage to the lot. Damage codes are listed as Primary Damage (1st) and Secondary Damage (2nd). Both Damage Codes indicate significant information about the lot and any one code should not be interpreted to carry more significance than the other.

These codes indicate known or reported damage only and are limited by their nature. Copart expressly disclaims the accuracy of Damage Codes, as information may not accurately reflect the type or extent of damage to any vehicle.

Damage Codes may not be used or relied upon for bidding purposes or for any other reason. AutoBidMaster and Copart strongly recommend that Buyers thoroughly inspect lots before purchase.

ROLLOVER

?

Secondary Damage:
ALL OVER
| | |
| --- | --- |
| Body Style: | PICKUP |
| Color: | RED |
| Engine: | 4.6L 8 |
| Drive: | 4x4 w/Rear Wheel Drv |
| Cylinders: | 8 |
| Fuel: | GAS |
| Keys: | YES |
Sale Status:
Pure Sale
There is no minimum bid or reserve price. The vehicle will be awarded to the highest bidder at the close of bidding during the virtual auction.
?
This vehicle is being sold as "as is - where is".
All bids are binding and all sales are final
?
Est. Retail Value:

Estimated Retail Value

Estimated Retail Value means the

estimated

retail value of the lot as submitted to Copart by the seller. This is displayed as "Est. Retail Value" on each lot page. If the lot has been damaged, this is the value prior to the occurrence of the damage.

Retail automobile values may be obtained from Kelley Blue Book (kbb.com) and many other sources on the web. This number is presented for informational purposes only. Copart or AutoBidMaster makes no representations as to the validity or accuracy of the listed value.

$7,149 USD

?

Est Repair Cost:

Repair Cost

Repair Cost is the

estimated

cost to repair the vehicle as submitted to Copart by the seller of the vehicle. The Repair Cost listed here may vary greatly from the actual cost to repair this vehicle. The availability and use of recycled parts, varying labor rates, paint times, etc. greatly affect the cost to repair any vehicle.

Copart recommends that each bidder evaluate the damage to determine the extent of the repairs necessary. This number is presented for informational purposes only. Copart or AutoBidMaster make no representations as to the validity or accuracy of the listed value.

$14,790 USD

?

Ownership Doc Type:

FL - CERTIFICATE OF TITLE stamped SALVAGE and branded SALVAGE REBUILDABLE

Due to variations in applicable laws and regulations, each state issues a wide variety of different types of ownership documents with certain rights and restrictions. As a result, upon transfer, reassignment, or registration, you may receive an ownership document which is different than (but similar to) the type listed on this page. Moreover, any change may result in significantly different rights and restrictions applicable to this vehicle, or may prevent you from registering this vehicle in your chosen state. It is your sole responsibility to determine whether any potential change will affect your intended use prior to bidding. Each state maintains information and resources online for this purpose.

Please see our "

Member Terms and Conditions

" and our "

Rules & Policies

" for more information.

FL CERT OF TITLE SLVG REBUILDABLE

may change upon transfer or registration

?

Seller:
USAA
Odometer:

Odometer

Odometer codes are shown to reflect the known reliability of the odometer reading.

Actual

Means that the odometer reading is believed to be the true and actual mileage of the lot.

Exceeds Mechanical Limits

Means that the true mileage of the lot cannot be expressed because it has exceeded the capacity of the odometer to measure it, in other words it has "rolled over".

Exempt

Means that by Federal Law, no odometer code is required to be displayed for this lot.

Not Actual

Means that the odometer reading does not correctly reflect the mileage of the lot or it cannot be ascertained.

122,489 mi Exempt

?

Primary Damage:

Damage Codes

Damage Codes are used to indicate known damage to the lot. Damage codes are listed as Primary Damage (1st) and Secondary Damage (2nd). Both Damage Codes indicate significant information about the lot and any one code should not be interpreted to carry more significance than the other.

These codes indicate known or reported damage only and are limited by their nature. Copart expressly disclaims the accuracy of Damage Codes, as information may not accurately reflect the type or extent of damage to any vehicle.

Damage Codes may not be used or relied upon for bidding purposes or for any other reason. AutoBidMaster and Copart strongly recommend that Buyers thoroughly inspect lots before purchase.

ROLLOVER

?

Secondary Damage:
ALL OVER
| | |
| --- | --- |
| Body Style: | PICKUP |
| Color: | RED |
| Engine: | 4.6L 8 |
| Drive: | 4x4 w/Rear Wheel Drv |
| Cylinders: | 8 |
| Fuel: | GAS |
| Keys: | YES |
Location:
AR - LITTLE ROCK
AR - LITTLE ROCK
Lane/Item:
Available two days before sale
Grid/Row: B070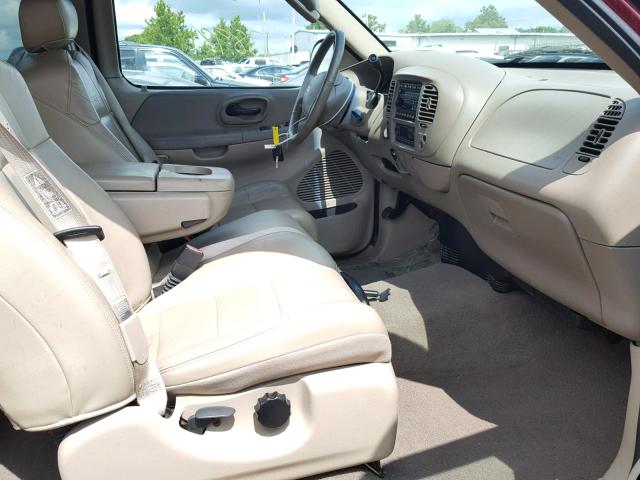 Mileage:
138,981 (Actual)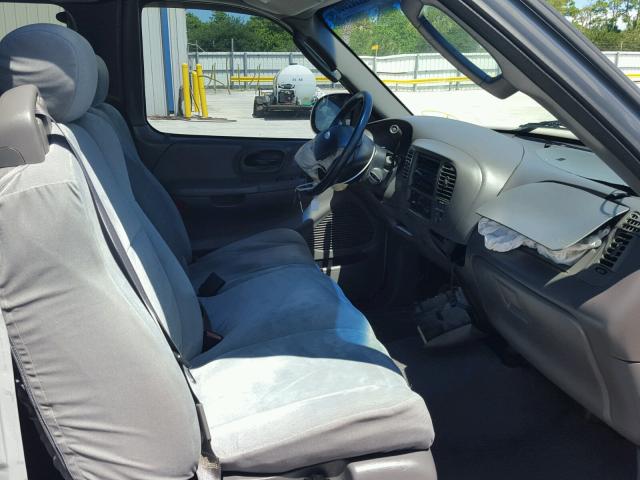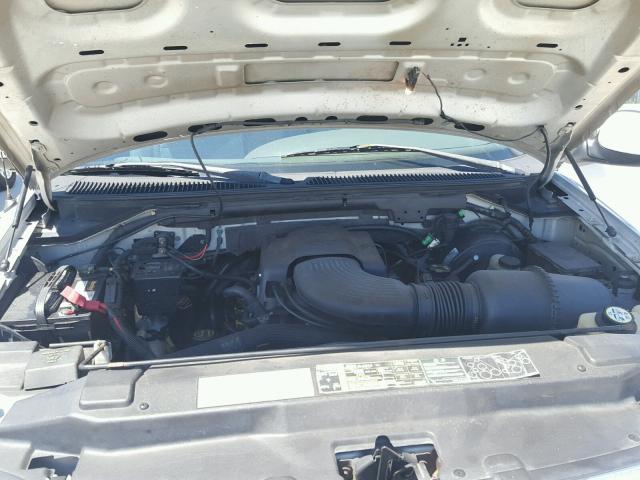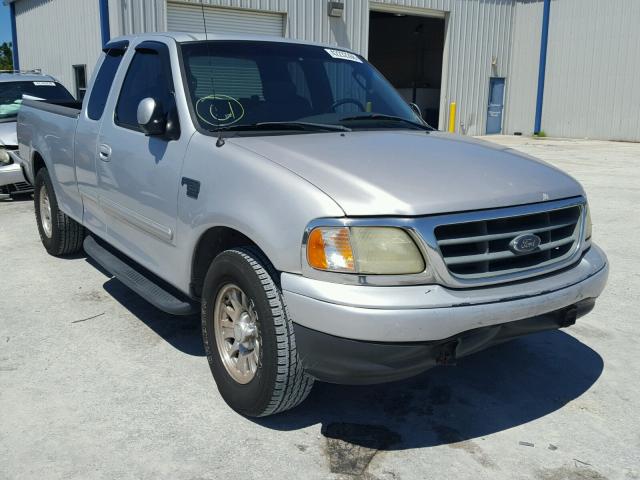 Location:
FL - FT. PIERCE
Register today and get Free Membership! It's fast and easy.
Register Now